What is the Medicine Interview Course?
In our 2-day Medicine Interview Course, you'll learn how to turn your medical school interviews into offers. We do this through providing you with a complete run through about the essential knowledge you'll need about the NHS, medical ethics, hot topics, and required structures for your responses. You'll also have the opportunity to debate other attendees to better understand various sides to ethical arguments.
On day two of the interview course, you'll be thrown in the deep end with a realistic simulated MMI circuit. With 8 interviewers who will each provide you with detailed and individualised feedback on your performance, you'll be set to maximise your medicine interview preparation. This medicine interview course is not only a student favourite, but is a favourite of our team because we love the impact it has on students. They leave the course inspired, motivated, and feeling better than ever about tackling their interviews.
Average acceptance rate post-interview
MedicHut candidates' average acceptance rate post-interview
Student Testimonial
'I took part in the Interview Masterclass in London. Before the masterclass my main struggle was knowing where to begin my practice as it can be quite overwhelming hearing and so many different opinions online about the best strategies, however, after the masterclass I had a really clear structure on how to first get the necessary information on board and then how to apply it to different question types. It also makes you a lot more confident in your abilities which I found made all my interview practice a lot less stressful following the masterclass. It helped me get three offers so definitely would recommend!'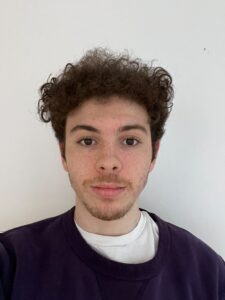 Oli Grantley, 2022 Medicine Applicant
Itinerary
DAY 1
09:00 – 09:15 Introduction
09:15 – 10:00 First Impressions are Last Impressions
10:00 – 10:45 The NHS
10:45 – 12:00 Medical Ethics
12:00 – 12:30 The Book of Medicine
12:30 – 13:00 Breaking Bad News
13:00 – 14:00 Lunch
14:00 – 15:30 Hot Topics
15:30 – 16:15 Demonstration Interviews
16:15 – 16:30 Concluding Remarks
DAY 2
Day 2 consists of a mock interview circuit which lasts 90 minutes. There are various dates and times that we conduct these circuits, and you can select any available date that works for you. The below itinerary is for example purposes – a circuit booked for 12pm would run as follows:
12:00 – 12:05 Introduction
12:05 – 13:25 Mock Interview Circuit & Feedback
13:25 – 13:30 Concluding Remarks
Day 1 Topics
Day 1 of our Medicine Interview Course consists of interactive seminars which cover the following topics:
How do you introduce yourself? Did you know there's a correct way to do it? Don't worry, we'll help you out.
Strategy and structure are very important when it comes to the interview process. You can have incredible knowledge of a topic but waffle on and run out of time in a question. We teach you exactly how to structure each answer and impress your examiners. We'll also select some students to demonstrate in front of the class – it's nerve-wracking but very useful!
It's very common to answer a different question than the interviewer intended to ask. This course will cover "buzzwords" that will really help you understand exactly what a question is asking.
Communication skills are absolutely vital. These can be categorised as verbal and non-verbal. We'll go through exactly what you can do to ensure you're displaying all of your best qualities and communicating the way that would be expected of a medical student.
Learn everything you need to know about medical ethics as well as how to go about studying more in your own time if you so wish.
We save you from overzealousy studying the student BMJ and news articles by providing you the briefs on current hot topics, as recent news can easily come up in an interview. You'll also receive a reading list to cover in your own time.
Learn all the basics about the NHS and how it runs. You'd be surprised how much you don't know! It's these extras that can really impress an examiner and show how keen you are to work as a doctor.
There are a lot of common questions that come up time and time again, sometimes with slightly different wording. We'll ensure you cover all of these.

What do our students think?
Day 2
Putting what you learn into practice
Putting what you learn into practice is where most students slip up, which is why we throw you in the deep end and give you the chance to practice randomly selected interview stations in real time. Day 2 consists of a simulated MMI with examiners and actors (who are medical/dental students or doctors) to give you the most realistic experience in preparation for your interview(s). We won't expect you to be perfect at this stage, so learning where to improve is vital. Our examiners will give you feedback at each station to help you strengthen your interview skills.
Stations will likely include the following question types, but may vary:
ESSAY QUESTION
ROLEPLAY
COMMON QUESTION
SITUATIONAL JUDGEMENT
ETHICS
PERSONAL STATEMENT
UNCOMMON/"WEIRD" QUESTION
GMC QUESTION
All attendees will receive a copy of our interview ebook which is filled with insightful interview material and practice questions. You'll also receive a very warm welcome to the MedicHut Family!
The majority of our live interview courses are currently being held online, so students must have access to Zoom. We've worked tirelessly to ensure an excellent remote learning experience which matches our in-person courses, and thus far have received incredible feedback. If you have any questions about how this class will run online, please don't hesitate to contact us.
Some in-person dates will be available, usually in London, Manchester, Birmingham and Newcastle. Please select your preferred venue and date when booking.
Speak to an admissions expert today!
Frequently Asked Questions
Is the Medicine Interview Course online or in-person?
We offer both virtual and in-person dates. In-person dates are more limited. Please select your preferred date and location when booking.
Is there a medicine MMI course in London?
MedicHut's medicine MMI course will be held in London on 11-12th November 2023. Day 1 consists of interactive seminars on medical school interviews and day 2 will be mock MMI circuits.
Is the simulated MMI circuit included in the Medicine Interview Course?
Yes. Day 2 of the live medicine interview course will be your MMI interview circuit.
What time will my MMI circuit be?
When you book the 2-day medicine interview preparation course, your MMI circuit slot will be automatically assigned based on availability. If you have preference for timing of the circuit, please contact us as soon as possible upon booking.
Do you offer university-specific interview courses?
Our university-specific support is limited to one-to-one tuition and mocks. Our live interview course is applicable to all universities and offers medicine interview preparation in general.
What time will the Medicine Interview Course finish?
Day 1 runs from 9am until 5pm. Day 2 consists of the MMI circuit online, and you'll be assigned a 90-minute time slot for this.
Can I get the recording if I'm unable to attend the Medicine Interview Course?
The recordings are not routinely provided. If you have mitigating circumstances, please let us know as soon as possible and we can look into this.
Is there a medicine MMI course in Manchester?
MedicHut's medicine MMI course will be held in Manchester on 18-19th November 2023. Day 1 consists of interactive seminars on medical school interviews and day 2 will be mock MMI circuits.
Is there a medicine MMI course in Birmingham?
MedicHut's medicine MMI course will be held in Birmingham on 25-26th November 2023. Day 1 consists of interactive seminars on medical school interviews and day 2 will be mock MMI circuits.
Can I get a bursary?
We currently offer bursaries for our live courses and MMI circuits. We don't have any bursaries at the moment for one-to-one support. Please see our bursary page for more details.
What's your refund policy?
Please see our refund policy here.