About Us
MedicHut's Story
We started off as a few medical students sipping coffee and competing to see who had the most difficult circumstances during their medical school applications. We realised it wasn't easy for most people to get their place, but felt that every obstacle we faced could have been prevented. It seemed that some people found it easier than others to get into medical school, so they must have been doing something that others weren't. Our conclusion was that the people who have an easier time are those with connections. Not because anyone can talk the admissions tutors into giving you a place (we wish!) but because it's crucial to know to people who have been through the process themselves so they can help you.
We didn't have the support we needed when we applied for medical school, which is why we wanted to create the MedicHut Family. We were always helping anyone we knew who was applying to medical school with their personal statements, interview techniques, and teaching them the best tips and tricks for UCAT and BMAT, but we wanted to expand it further and help as many people as possible.
---
Meet the Team
The MedicHut Team consists of over 100 team members, from content creators to graphic designers to tutors from universities all across the UK. You'll find a bit about some of our team members below. 🙂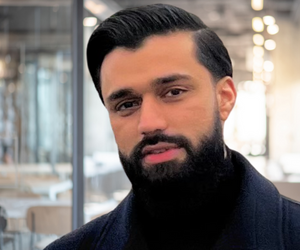 Syed | Founder | Junior Doctor
Syed is more passionate about teaching than anyone you'll meet! He brought this passion to life with MedicHut, and has shared his teachings with thousands of people across the globe. He's the most highly requested member of our team when it comes to events and webinars, and for good reason!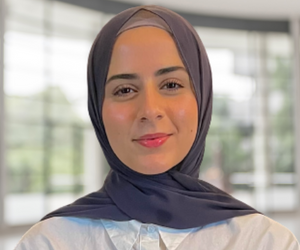 Aayesha | Co-Founder | Junior Doctor
Aayesha is the brains behind MedicHut. She loves developing and managing new projects and initiated our BAME scholarship as well as our charity projects. She's the real deal when it comes to doing it all – from writing to designing to teaching to editing to almost everything else around the sun!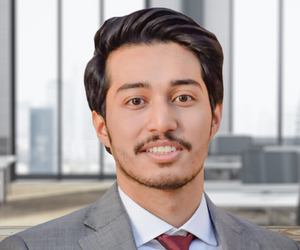 Mohammad | International Ambassador | Junior Doctor
Mohammed has been with MedicHut since the start, spreading our content worldwide because he truly believed in the quality of content being taught. He's known as the unofficial (but pretty official) Anki wiz, he cooks great meals, and is also fantastic at volleyball.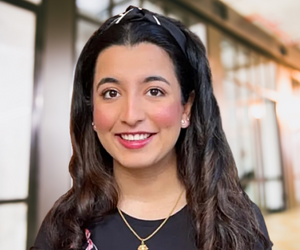 Sherzah | 3rd Year Medical Student (Glasgow)
Sherzah is the productive one, getting jobs done faster than you can blink! When she's not in the pilates studio, she's probably editing some videos or exercising her creativity through writing. She's always willing to step in to help the team and loves to see her students improve. She also has one of the coolest accents!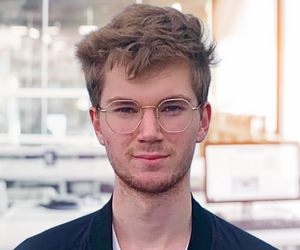 Taylor | 2nd Year Medical Student (UCL)
Taylor is the brains behind our UCAT content. He scored in the top 1% in the UCAT and helped form our best selling book as well as our course. He's highly requested for everything from UCAT to interview tuition. We all love the guy!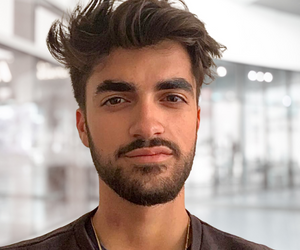 Kamran | 1st Year Medical Student (Bristol)
Kamran is one of our incredible student-come-tutors. He studied with us for UCAT, smashed it with an incredible top 2% score, came to us for interviews, smashed all his interviews, then decided to give back through MedicHut! He's an all-rounder when it comes to medical school applications and we're blessed to have him on our team!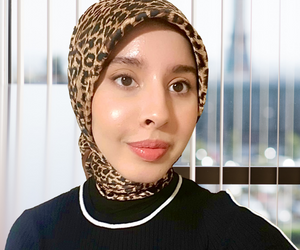 Zainab | 4th Year Medical Student (Leeds)
After helping out with our events and scholarship programmes for a number of years, Zainab officially joined us as a tutor in 2021 and quickly made her way right in! She's best known for her incredibly interactive interview sessions and is great at personalised and group lessons. Although she's a senior medical student, she always makes the time for her students.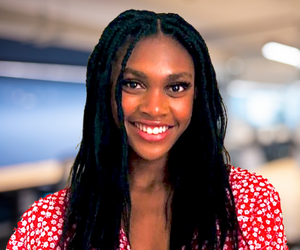 Oluchi | 1st Year Medical Student (Cambridge)
Oluchi was part of our first round of BAME scholars and successfully got her place in Cambridge! She's an excellent musician, playing the flute and trombone in her spare time. She's now one of our fantastic Oxbridge and A level tutors, as well as a mentor for the new cohort of BAME scholars.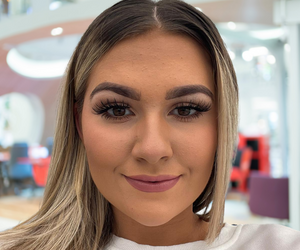 Elle | 1st Year Medical Student (GEM – Swansea)
Not only was Elle incredible enough to secure her place at the top medical school of 2022, she's also one of the kindest and friendliest people you'll meet! She already has a degree in Medical Pharmacology so all of your drug questions can be directed right at her. 🙂 When she's not studying or tutoring, she's an avid swimmer, netball player, and self-declared shopaholic.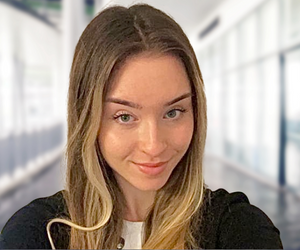 Patrycja | 1st Year Medical Student (Imperial)
Patrycja came to MedicHut for support with her interviews, and received an outstanding 3/3 post-interview offers. She came back to work with us as a tutor, and has been helping applicants to achieve their offers this year! In her free time, she loves a bit of baking and netball (who says you can't do both?)
Charity
Our mission is to always give back. One way that we do this is by donating a small % of all of our profits to various projects in developing or war-torn countries. The projects we donate to can change. Check out our current and past projects below.
Current Project
We are currently donating our proceeds towards cataract surgeries in developing countries. Cataracts occur within the lens of the eye, causing cloudy vision. Over time, cataracts worsen if left untreated and can lead to blindness. In many countries, hundreds of thousands, and even millions of people go blind due to untreated cataracts. The main barrier here is money – they simply cannot afford to get treated. Cataract surgeries are quick and easy to do – most being completed within 30 – 45 minutes, and the procedure being the most common operation performed in the UK. When you purchase any of our services, you're contributing towards the cost of cataract surgeries, allowing people in developing countries who cannot afford to treat their reversible blindness to finally be granted the gift of vision.
Past Project
We donated some of our profits towards helping people in developing countries make sustainable income. This is a great way to provide someone a gift that keeps on giving. By providing a certain amount to an individual that is able to then afford a small business or start up, the amount given can go a much longer way. It will ideally allow individuals to have a guaranteed means of income for the rest of their lives. Many people live in poverty and are unable to afford small amounts needed to even get started making an income. For example, a sewing machine to start a tailoring business would need the initial investment to purchase the sewing machine – and many people do not have the means to afford such an investment.
Job Opportunities
MedicHut is rapidly expanding, and so, we're expanding our team. We have a number of paid and voluntary work opportunities for medical students and doctors.
We're looking for individuals who are passionate about teaching, access to medicine opportunities, and helping others. For paid opportunities, we'd like to see that you have experience, but you will receive necessary training for a position before heading out to the job. If you're interested in joining our team, send us an email us at [email protected] highlighting your strengths, previous experiences, availability, and what you're interested in helping us out with.
Whether you're joining as a paid team member or a voluntary member, you'll gain huge benefit from working with us!
The reward of helping hard-working students to secure a place in medical school

Certificates for your contributions

Teaching experience to take you further

Great for your CV

Personal development through opportunities to teach students
Live course tutors

One-to-one tutors

Video creators

Video editors

Article writers

Interviewers

Marketing
Collaborate with us on free webinars for prospective medical students

Anything else you'd like to help with? Let us know!
Collaborate with us on free webinars and online work experiences

Anything else you'd like to help us with? Let us know!